Horns Mini Top Hat, Gothic, Circus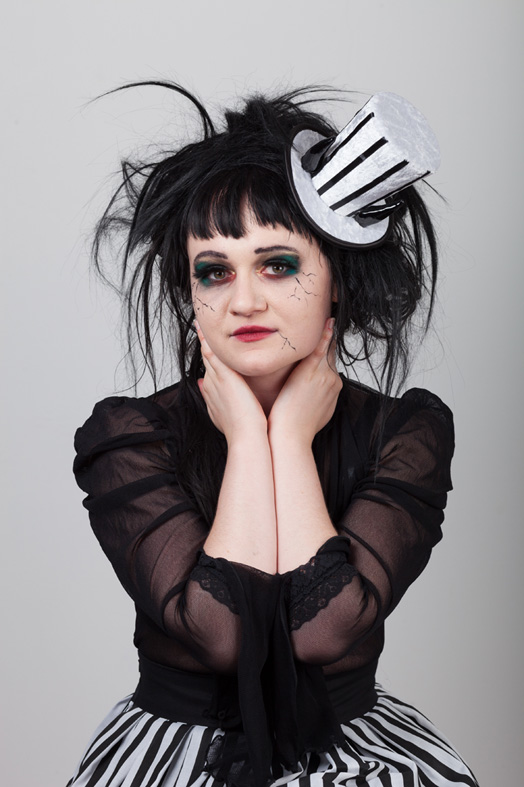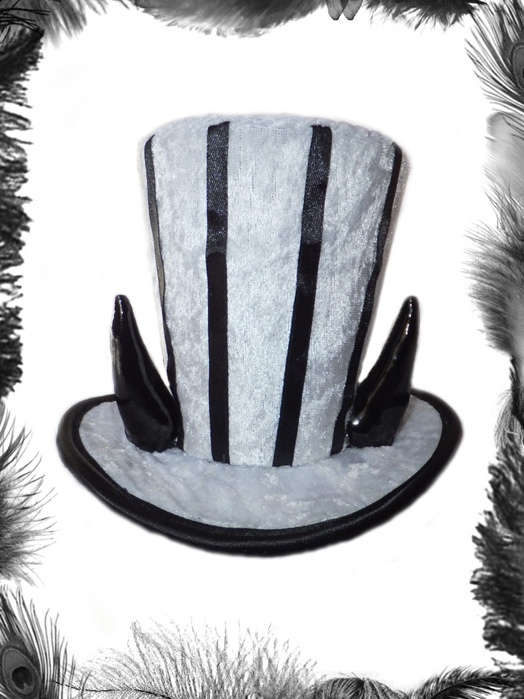 Velvet Mini Top Hat with Pvc Horns & Satin trim.
Gothic, Circus.
Can be made in many colour combinations.
Velvet: Black, White, Red, Purple, Emerald, Baby Pink, Hot Pink.
Horns & Trim: Black, Purple, Red, Hot Pink, White, Silver, apple green.
Other colours sourced on request.
Hat slightly flares out at top.
Double Hat elastic holds it firmly in place on your head.
Size: 11cm (height), 15 cm (brim width), 9.5cm (top of hat width).
Emeraldangel Original Design
Professionally Handmade in the UK
Delivery - This item is made to order, normally despatched within 7 working days, but during very busy periods can take up to 14 days to be despatched. Please feel free to email us to find out what our delivery schedule is at the moment.
Product Ref: ea833
Product Ref: ea847
Thank you to Photographer Katariina Jarvinen at Light Trick Photography , Model, Hair & Make Up Erica Krasickaite