Skull and Lace Shoe Clips, Gothic, Lolita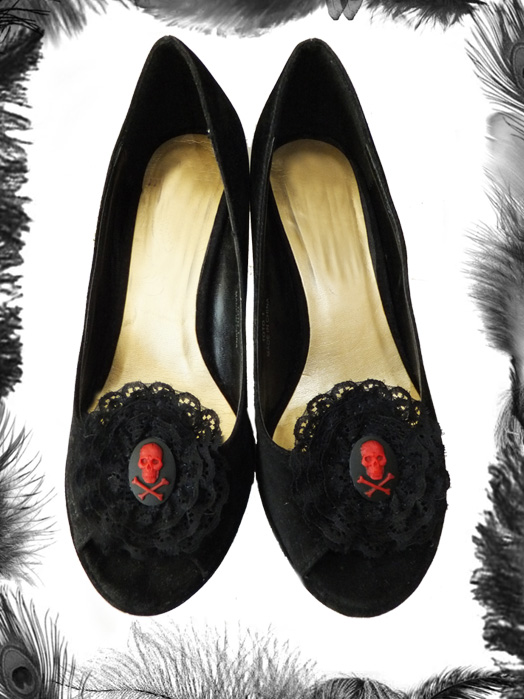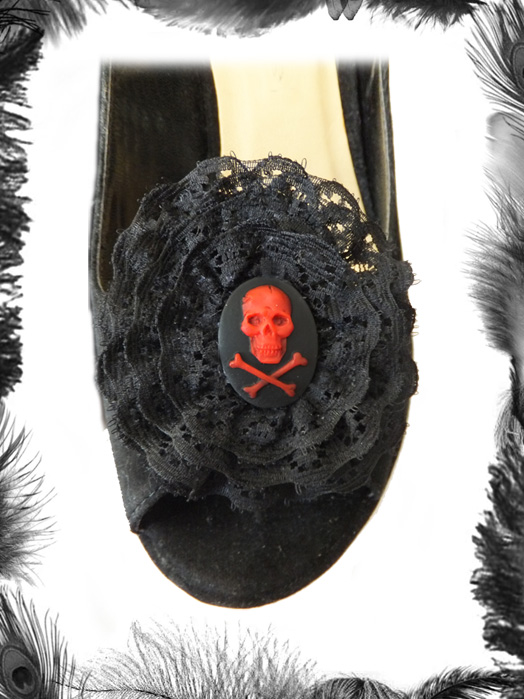 Skull & Crossbones and Lace Shoe Clips.
Goth up any pair of shoes or boots with these fab shoe clips.
Gothic, Lolita.
Available in many colours.
Cameos: Black Skulls white background (Black White), Black skulls red background (Black Red), purple skulls black background (Purple Black) or red skulls black background (Red Black).
Lace: Black or White.
Size approx 7 x 6 cm
Matchign Ring Available Here.
Emeraldangel Original Design
Professionally Handmade in the UK
Delivery - This item is made to order, normally despatched within 8 working days, but during very busy periods can take up to 14 days to be despatched. Please feel free to email us to find out what our delivery schedule is at the moment.
Product Ref: ea663