Devil Horns Rhinestone Lace Mask, Gothic, Masquerade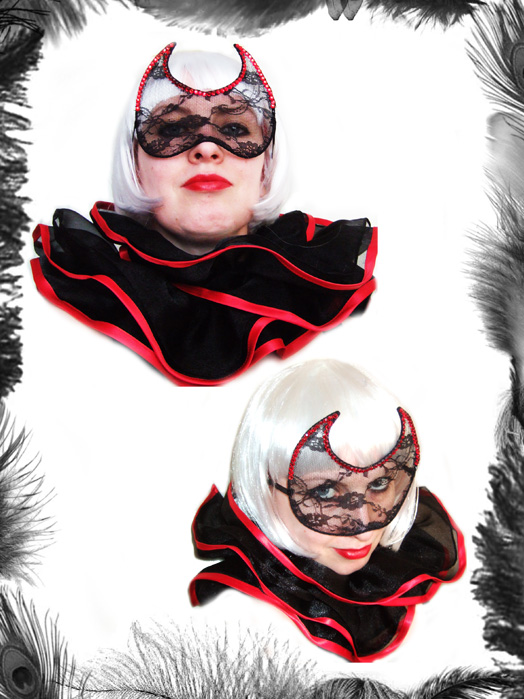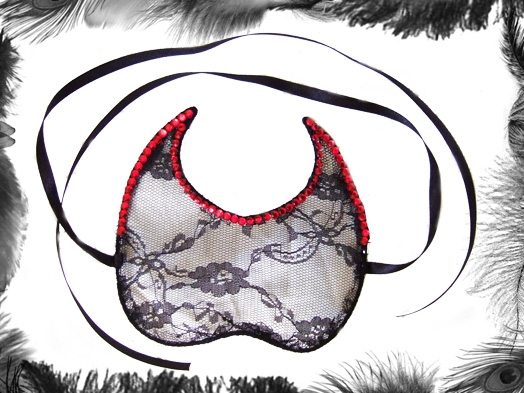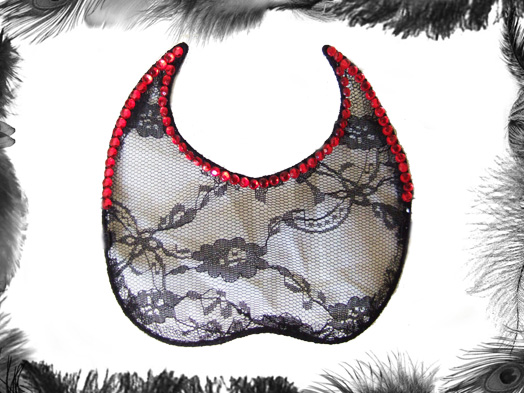 Devil Horns Black Lace stretched over a wire frame with Rhinestones Mask.
Black Satin ribbon tie at back.
Rhinestones on top half of mask to ribbon ties.
Various colour Rhinestones available - make your selection below.
Mask stands out from face a little - blinking room! :D But can be shaped to your face if you prefer.
Size: 14.5 x 13cm
Product Ref: ea543