Velvet & Butterfly burlesque Pasties, Burlesque wear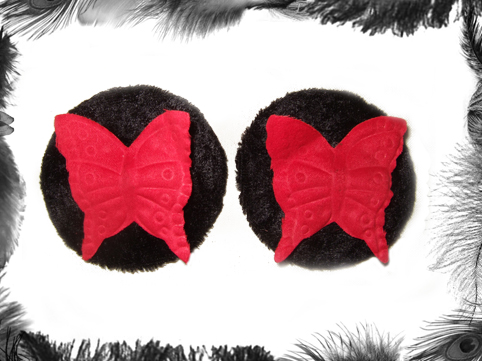 Velvet covered with red butterfly burlesque pasties.
Velvet available in colours: Red, Purple, white or black (as pictured). All with red butterflies.
Faux Leather backing for easy sticking and removal :)
In 3 sizes: Small: 5.5cm, Medium: 6cm, Large: 6.7cm
Comes with 2 strips of boob tape. :)
Another EmeraldAngel Exclusive.
Product Ref: ea269