Feather burlesque Pasties, Burlesque Wear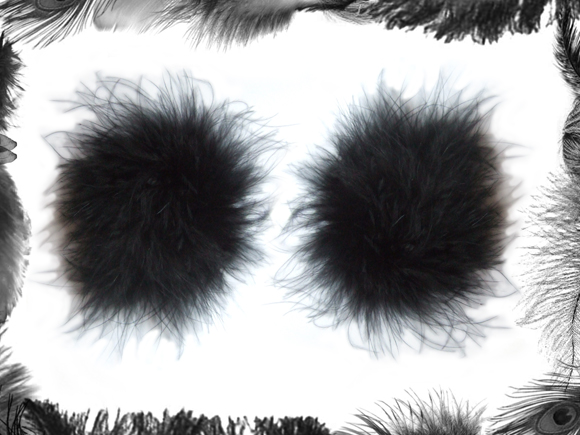 Feather burlesque Pasties with faux leather backing.
Perfect for all you Burlesque Ladies as well as for those special nights in or even out! ;)
Available in Black, Red or White.
WHITE SOLD OUT
In 3 sizes. The main base - Small: 5.5cm, Medium: 6cm, Large: 6.7cm, the feathers then extend 2-3 cm out from the base.
Comes with 2 strips of boob take. :)
Product Ref: ea110