Glitter Bat Christmas Decoration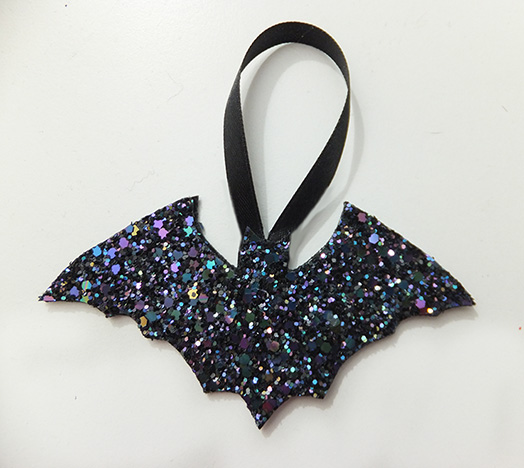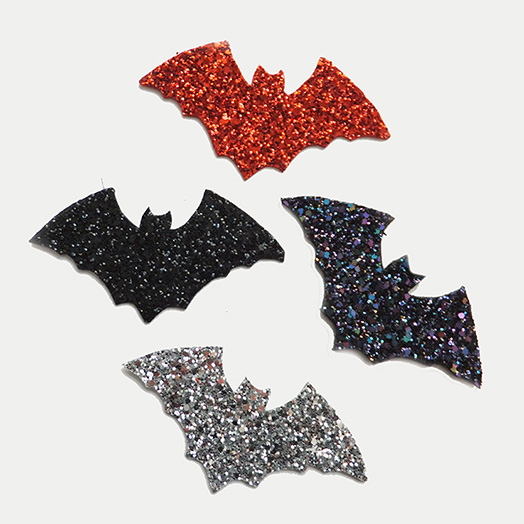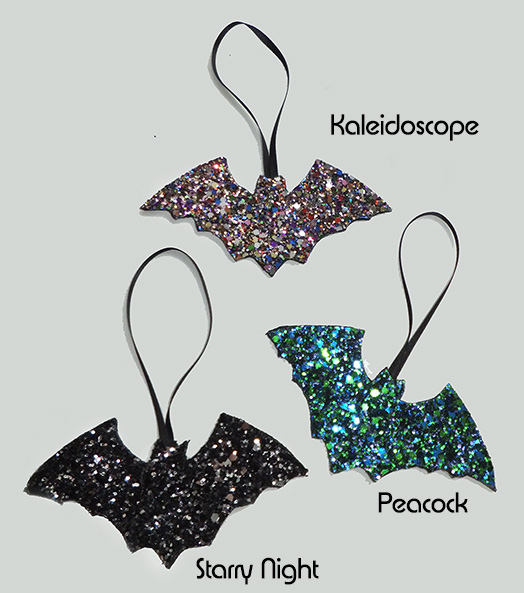 Glitter Bat Christmas Decoration.

Gothic, Psychobilly, Festive decoration.

Size of Bat: 11x5.6cm.

Satin ribbon attachment.

Double sided - both sides glitter :)

Available in many colours.

**Colours in stock - Black, Red, Silver, Black Petrol (pictured - black with purple, green & blue sequins).***
NEW colors added - Starry Night (black and silver glitter), peacock and Kaleidoscope.

Colours that can be ordered in on request - Gold, Royal Blue, Emerald, Baby Pink, purple, Fuchsia, Orange, baby pink...others... just ask :)
#PLEASE NOTE that these colours can be ordered in for a minimum order of x2 bats#

Emeraldangel Original Design

Professionally Handmade in the UK

Delivery - This item is made to order, normally despatched within 3 working days, but during very busy periods can take up to 10 days to be despatched. Please email us to find out what our delivery schedule is at the moment.
**A £1.50 P&P refund will be given to buyers from the UK due to the sites min P&P cost calculation**

Product Ref: ea944