Flower Nipple Pasties, Burlesque Wear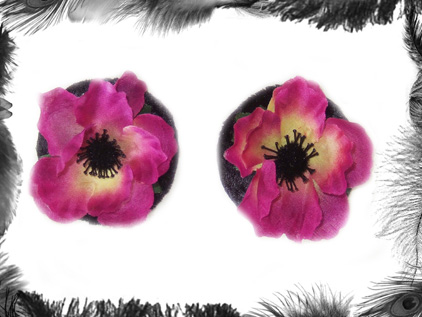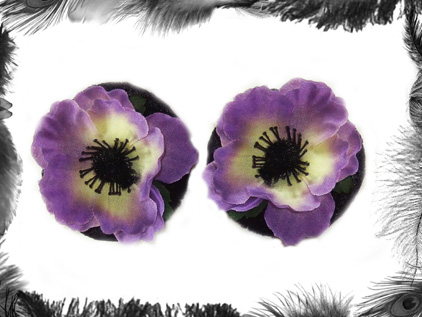 Flower Nipple Pasties with a black velvet covered base.
Flower available in Red (burgundy pink red), cerise pink, lilac or Ivory.
Faux Leather backing for easy sticking and removal :)
In 3 sizes: Small: 5.5cm, Medium: 6cm, Large: 6.7cm
Comes with 2 strips of boob tape. :)
Another EmeraldAngel Exclusive.
Product Ref: ea208
SOLD OUT